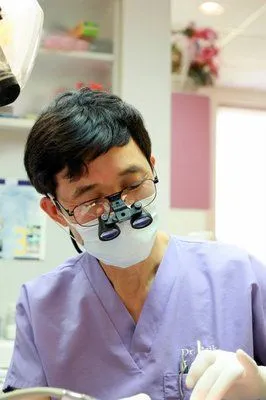 Sheena Casimbon
I was referred here by a co-worker about a year or so ago and I am really glad I switched! Dr. Paik and his staff are always very friendly, accommodating and very easy to work with. Dr. Paik's professionalism and experience is above and beyond and each visit has been really great. Infact, I am taking my kids as well next time I come back. Highly recommended!!! :)
Stacey B.
Have no fear...Dr. Paik is here! I really do feel like Dr. Paik is the superhero of all dentists! I have been coming to his office for a little while now and can honestly say, there is no other dentist like him. He is the BEST! The first time I went to his office I was so scared b/c of previous bad experiences as a child. Dr. Paik and his staff listened to all of my concerns and treated me so nicely. Now I go in with a smile and leave feeling even better. Not only is everyone in his office super nice, the office is super clean and everything is so up to date. I LOVE IT! I recommend his services to everyone...family and friends.
Alexey Yuryev
Dr. Paik approach is straight forward. He will tell you what needs to be done and will not up sell unnecessary procedures. His charges are fair. I will return for any future dental work if necessary. I strongly recommend Dr. Paik and his services.
Junelle Rivera
Dr. Paik has been my first and only dentist ever since I was in elementary school. Now in my second year of college, I still come to him for my yearly checkups. He's great at what he does and very accommodating to make his patients feel comfortable. His staff are all kind and respectable, and his office is up to date with the latest technology. I highly recommend him, especially to those with families.